The first ingredient and perhaps one of the most important for achieving a completely silent Thin Mini-ITX PC is the chassis choice. We picked the very compact
Akasa Euler
, which measures 228mm wide x 187mm long and just 61.5mm tall.
Despite the small footprint, the Euler tips the scales at 2.2kg, which is surprisingly heavy for a 100% aluminium design. This is better explained when you learn that the Euler acts as one big passively cooled heatsink. In fact it looks very much like one. Rather than featuring a flat outer shell the Euler is ribbed, featuring a series of 15mm tall fins.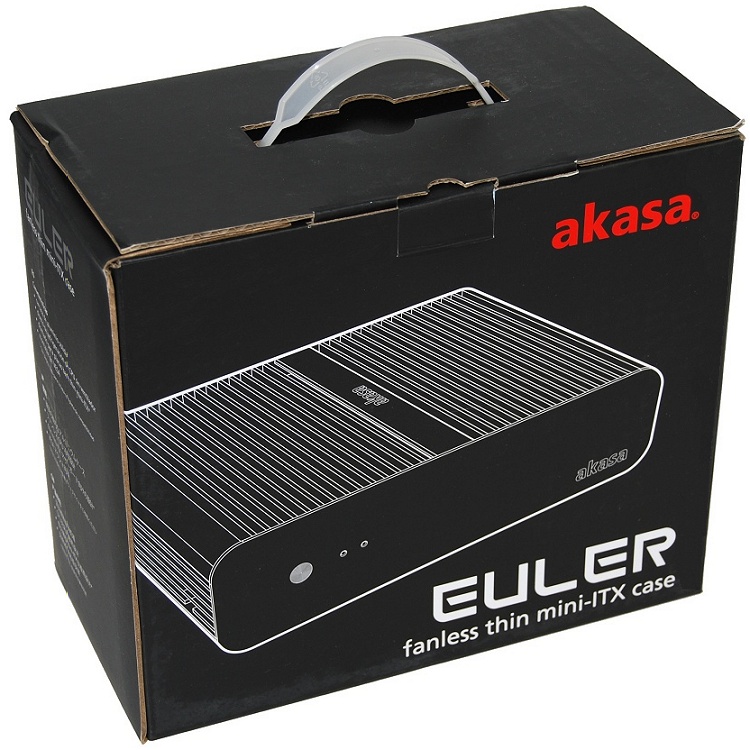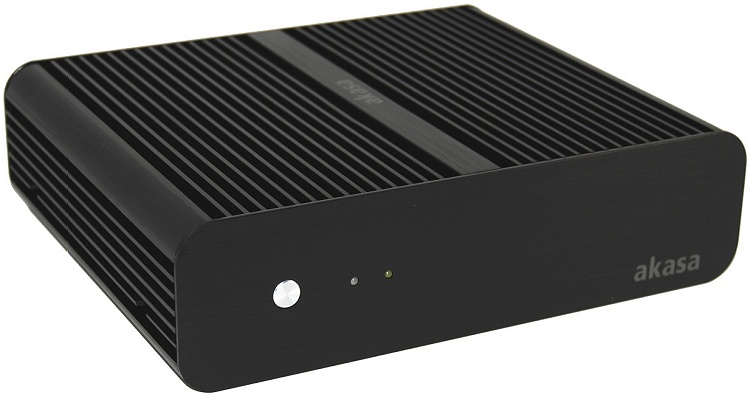 But before we get inside the Euler let's just have a quick look at its external design. Although the front plate is flat it is still constructed from aluminium which has been anodized black. The Akasa logo is featured in the bottom right hand corner, while a round silver power button can be found to the left along with a blue power LED and red activity LED.
The top of the case features 28 fins which measure 3mm wide and 183mm long. The left and right sides feature another 5 fins along with an open gap behind them to allow air to circulate through the case. Around the back we have a slot for the Thin Mini-ITX I/O shield which measures 25mm high and 159mm long.
Underneath, there's a VESA mounting system which allows the Akasa to be hung on the back of supporting monitors.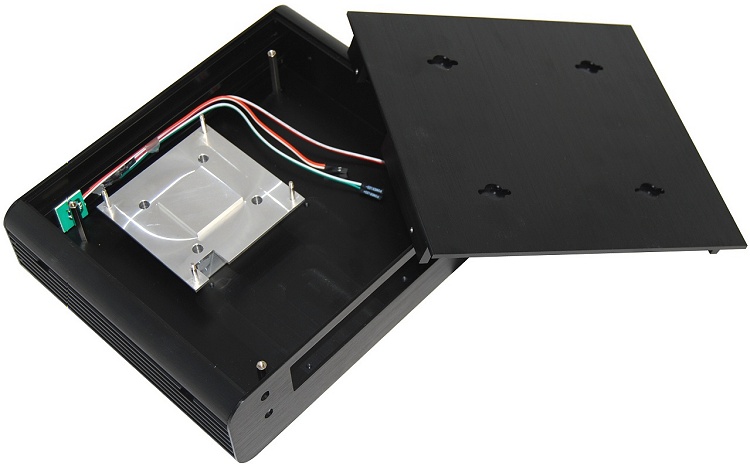 Four screws need to be removed in order to get inside the Akasa Euler, two from each side and the bottom panel will pop out. The only object inside the case is a mounting plate for the CPU socket which transfers heat from the heat spreader to the case's surface.
Because all Thin Mini-ITX motherboards have the CPU socket in exactly the same position it is possible for case manufacturers to implement these fixed cooler designs.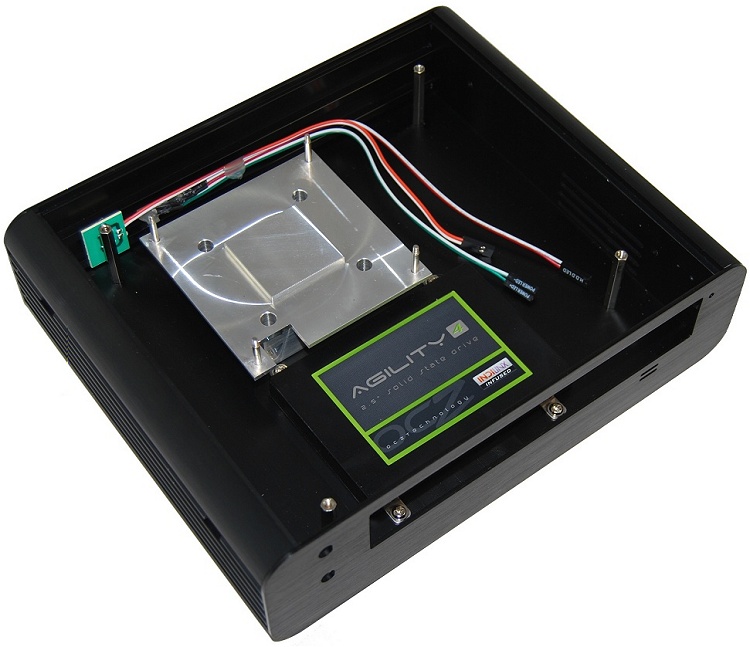 Traditionally when building a PC we'd install the motherboard first, but this is actually the very last step before replacing the case cover with the Euler.
Thus we installed the 2.5" drive first, in this particular case the OCZ Agility 4 256GB using two mounting plates. With the SSD installed we found it easiest to stand the Euler case on its side and lay the motherboard flat next to it. This made connecting the front panel connectors and SATA data/power cables much easier, before turning the motherboard upside down and aligning it with the I/O panel and CPU mounting brackets.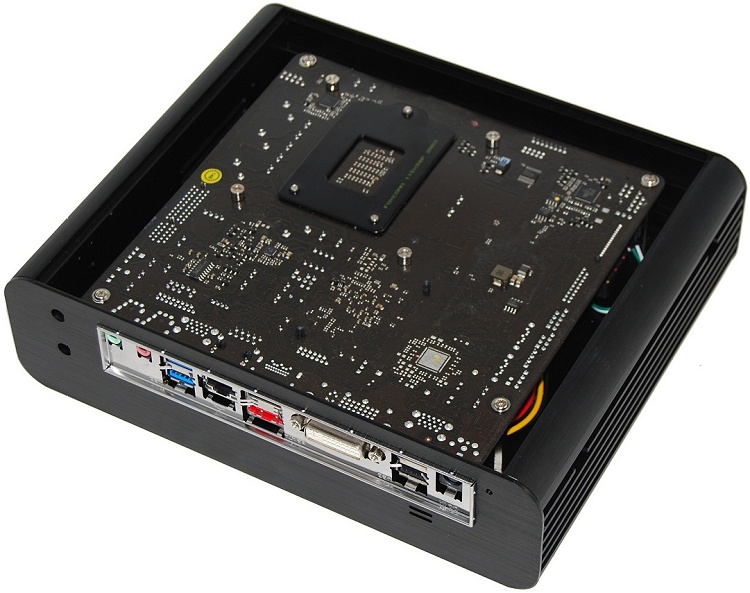 With the motherboard in place we secured the back cover of the case. From the front it was impossible to tell if there was anything in there at all. From the back we had a view of the I/O panel which showed off all the available connections, and on that note let's move on to see what the Asrock Z77TM-ITX has to offer.
<< First
< Previous
> Next
>> Last